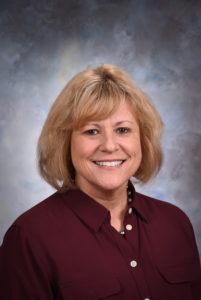 Mrs. Suzanne Borganelli
Principal
My name is Suzanne Borganelli and for the past two years I have had the privilege to have been the kindergarten teacher here at HLA.  I have been dedicated to the field of education for more than 28 years, working with a variety of grade levels, ranging from kindergarten through college. I am honored to have the opportunity to lead a school with such an excellent tradition of education.  I am eager to bring my skills as an educational leader to HLA and work with you as a partner in education to ensure your child's success!
I wish to express my appreciation to our Governing Board for placing their confidence in me by allowing me to assume the responsibility of leading such an outstanding school.  I officially begin my service at Healthy Learning Academy on June 6, 2018, and look forward to the opportunity to work with the staff, students and families of Healthy Learning Academy.  I know that HLA's former principal, Anni Egan, was an outstanding administrator and leader, and her passing is a great loss to our school.  Rest assured that my goal will be to continue to build on what everyone has worked so hard to establish and achieve, and to use that strong foundation to move Healthy Learning Academy to the next level hand in hand with staff, students and families.  Together we will continue to provide excellence in education with a focus on lifelong health, nutrition and fitness for the creative mind and healthy body.
As your principal, it is important to me that everyone who steps through our doors, teachers, students, volunteers, and parents, are excited to be here!  This attitude enables us to meet the challenges of academic excellence in a positive, fun and nurturing environment.  My door is always open and I welcome your input.