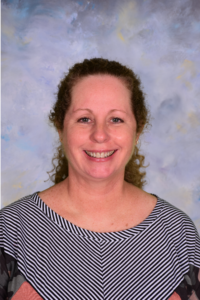 Second Grade
Mrs. Anjanette Thomas
Email me at athomas@hlacharter.com
My name is Angie Thomas & I am so excited to be the second grade teacher!  I have been at Healthy Learning Academy for five years.  I have also taught first, fourth, and second grade during my teaching experience.  I am passionate about teaching and helping your child to grow academically, socially, and emotionally.
I was born and raised in Miami, Florida.  I have lived in several different cities in Florida.  I have also lived in Wyoming, North Carolina, and Texas.  Florida is truly my home!
I have received my Master's in Elementary Education as well as my reading endorsement and ESOL (English for Speakers of other Languages) endorsement.  I also have a Bachelor's Degree in Business Administration and a minor in International Finance.
I am married to Rod Thomas and we have three children: Tiffany, Chrissy, and John.  I'm also a proud grandma of one!  We have three labrador retrievers: 2 black females and 1 yellow male that keep us very busy.